Zero False Start Test at Worldcup Montreal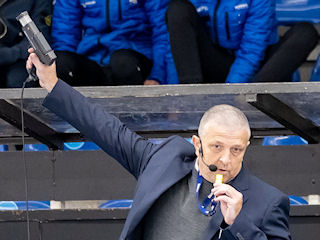 photo: Starter Gunter Werner (BEL) in action at StarClass competition
28 October 2022 - The World Cup in Montreal is the first competition of this season used as a test for a Zero False Start procedure.

The ISU Congress 2022 in Phuket approved to change the starting procedure if a positive evaluation will take place after a testing period to be performed at ISU Events during the season 2022-2023.

It is for this reason that it is very important that all skaters and officials involved understand very clear what the meaning is of this proposed new rule, which almost all countries in the world agreed upon.

The complete text of the Zero False Start Test and evaluation procedure can be found on the page LINKS under the header ISU COMMUNICATIONS 2510.