Entry Oberstdorf Shorttrack Summercamp on full speed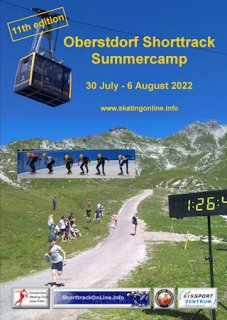 15 May 2022 - The Entry for the Oberstdorf Shorttrack Summercamp, which will be held from 30 July - 6 August 2022, is on full speed now. More then 120 skaters from 20 clubs out of 6 countries have already enterred for this event.

The announcement with all the information is now published on the Entry page of this website.

The latest News and additional information will be given on the special website for the Summercamp. This website can be found on www.Skatingonline.info.