EYOF 2021 Vuokatti - Finland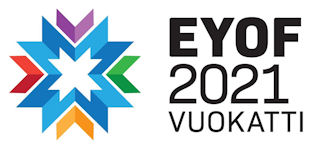 22 March 2022 - From 20-25 March 2022 the 15th edition of the Winter European Youth Olympic Festival is held in Vuokatti – Finland. Due to Corona this event was delayed with a year originally to be held 6-13 february 2021. Some 2000 athletes from 47 nations take part in this multisport event with the best young athletes of Europe. During the week competitions are held for Alpine Skiing, Biathlon, Ice Hockey, Snowboarding, Cross country skiing, Ski jump, Figure skating, Nordic Combined and Shorttrack speedskating.

During the EYOF a live-stream video will be available on daily base from the main events. The link to the livestream can be found on eyof.tv.