EC-Gdansk: Semen Elistratov winner 1000m.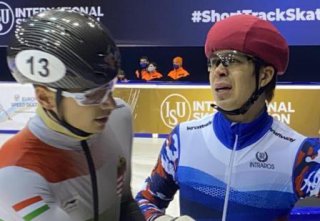 24 January 2021 - Semen Elistratov (RUS) is the winner of the 1000m final. He stayed the whole race in last position and in the last lap accellerated and overtook the whole field of skaters. The two hungarian skaters were fithing together the whole race for the first position but Semen was the strongest. John-Henry Krueger (HUN) became 2nd and Itzhak de Laat (NED) 3rd.

The link to the album with all photos can be found on the frontpage of this website under "This weeks competitions".