Entry Oberstdorf Shorttrack Summercamp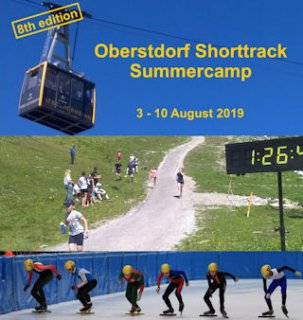 photo: Oberstdorf Shorttrack Summercamp
27 June 2019 - The entry for the 8th edition of the Oberstdorf Shorttrack Summercamp is on full speed now. Uptill now the highest number ever have entered for this event with 185 skaters from 37 clubs out of 11 countries.

During this week a lot of activities will take place like welcome barbeque, mountain run competition and inline triathlon. Besides this almost 90 hours of Ice time is available for daily training sessions and two days of competition.

The entry will close in a few days; so if you want to come but did not enter yet then be quick because the entry closes on July 1st 2019!

Entry and announcement can be found on the page ENTRY of this website and on the website: Skatingonline.info

Lets meet in Oberstdorf.