Calendar meeting in Dresden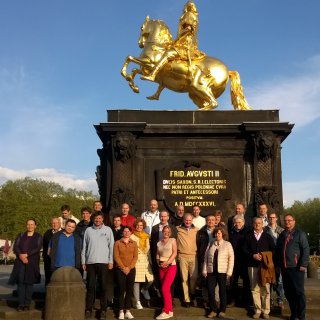 delegates calendar meeting in historical city centre of Dresden
29 April 2019 - on 27-28 April 2019 representatives of the European countries came together for the 2019 Short Track Calendar Meeting. The meeting was hosted in Dresden and attended by delegates from 34 European countries, what made this 36e edition of the meeting the biggest ever.

The ISU Junior Challenge, the Danubia cup, the StarClass series and Europacup Final were evaluated and new regulations discussed. The proposals for venues and dates of the international Short Track competitions were discussed and the provisional calendar was composed.

The provisional competition calendar will be published in a short time after the last corrections have been made, but be aware that changes still are possible. The official calendar will be published after ratification by the ISU at the ISU Congress in june 2019!